Sword Fighter prides itself on its inclusive and supportive atmosphere. We stand by our belief that sword fighting is not a 'boys club' and should be open to all whom are interested. With many of our current members being female, we seek to provide all opportunities possible for the women of the HEMA community.
To show our commitment to this belief, Sword Fighter has introduced Australia's first ever 'Women's Division' in a HEMA Tournament. Individual female fighters will now have a choice of entering in the traditional 'Open Division' or their very own 'Women's Division'. This new division will provide all woman with an opportunity to actively participate in a HEMA Tournament, vastly increasing the involvement of Australian women in competitive HEMA.
Female Profiles
Maria Roberson: Maria serves as an integral part of our club. Maria is the club's Safety Marshal; ever watchful for the safety of our members as they train, spar, and compete. Additionally, Maria serves as our club's official 'Head of Ethics', performing the role of the club's ambassador to both the national and international community regarding the role of women in the future of HEMA.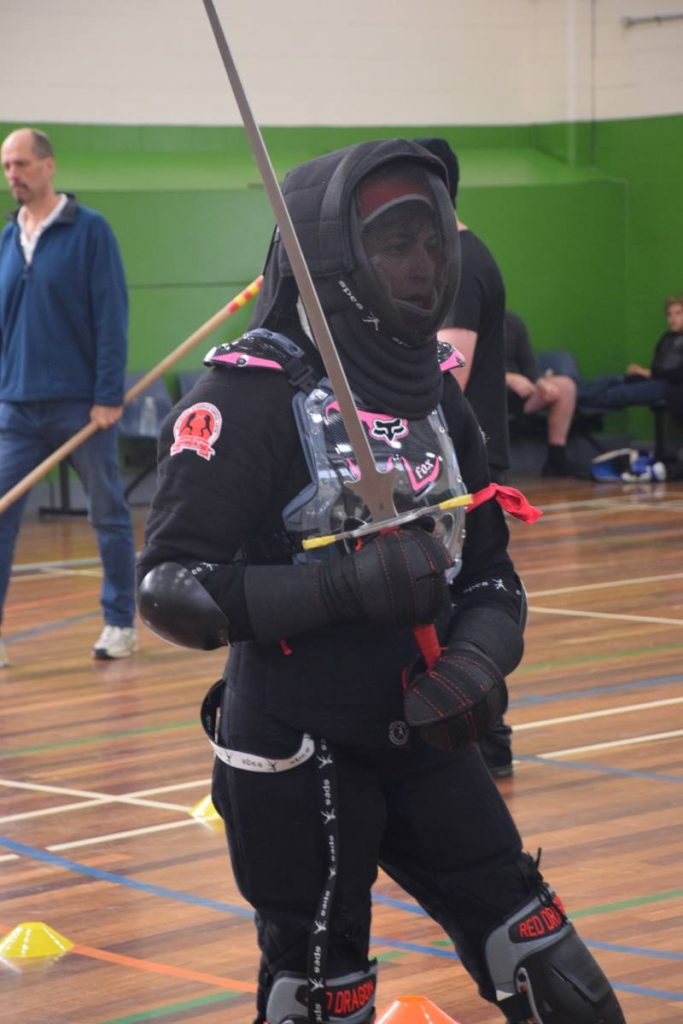 Emma Fowler: Emma is one of our top students and most accomplished fencers. She has entered dozens of tournaments and excels far above her weight range. In 2015 Emma was awarded with a prestigious accommodation and sponsorship package from an international HEMA supplier. Recently Emma took first place in the single sword tournament at the 'Festival of the Sword' in Melbourne, and thus becoming the first female to win a major tournament in Australia.